It was July 2018 when the foundation for the eventual creation of Oceanmata was laid. My friend Ramona and I (Dominik, founder of Oceanmata), spent our vacation in beautiful Sri Lanka. The warm-heartedness of the locals and many unforgettable moments on the island were not the only things that made a lasting impression on us. Where there is light, there is also shadow, which you often don't see on the holiday photos and in the media.
Away from the tourist beaches you always see one thing: enormous amounts of carelessly discarded plastic waste. During one of our daily bus rides in local buses, I observed a small Sri Lankan child who devoured a few nuts as provisions. When the nuts were eaten empty, the most unbelievable thing happened. The child simply threw the package out of the bus window. As if it was the most normal thing in the world. Unfortunately, this way of dealing with plastic waste is not uncommon locally, because it is normal to simply dispose of one's rubbish in the environment.
This experience and the impressions on site got me thinking and I started to consider what could be done about this problem. The idea of my own clean-up project began to grow and "Oceanmata" was born.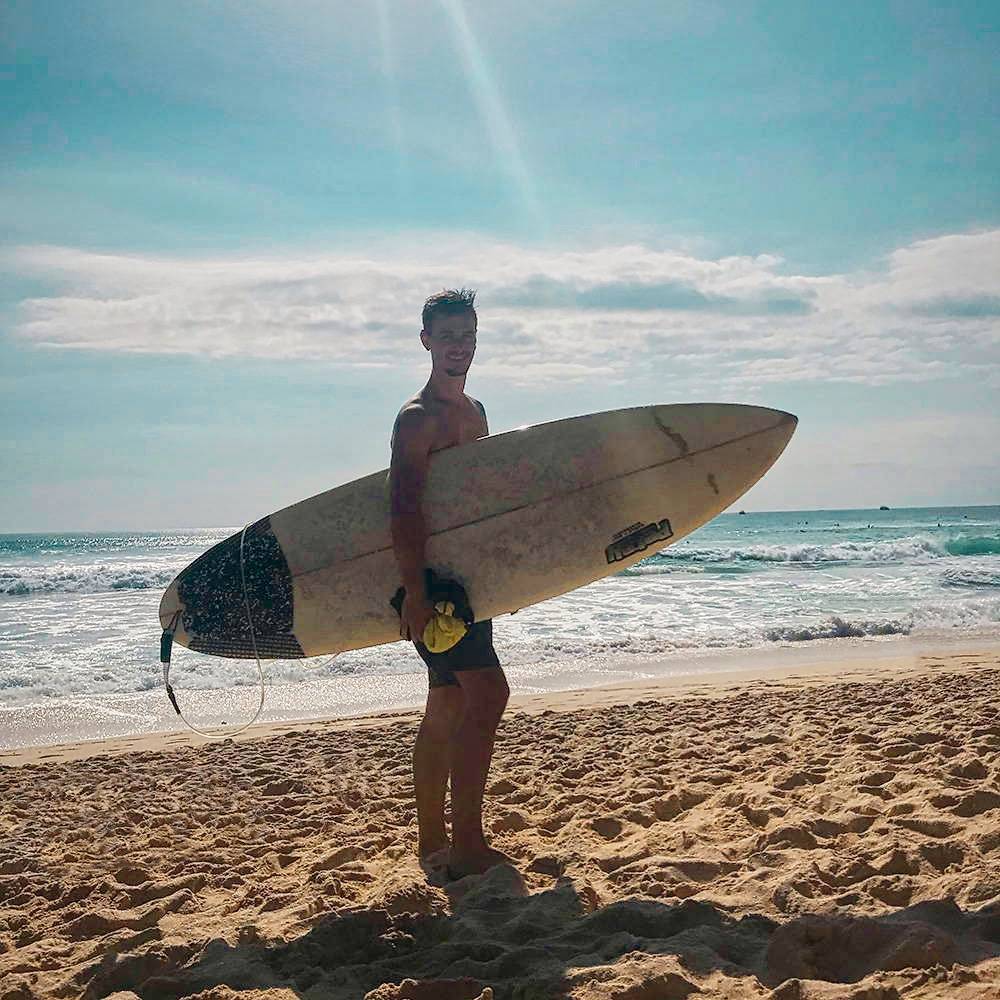 How do we want to finance our clean-up project?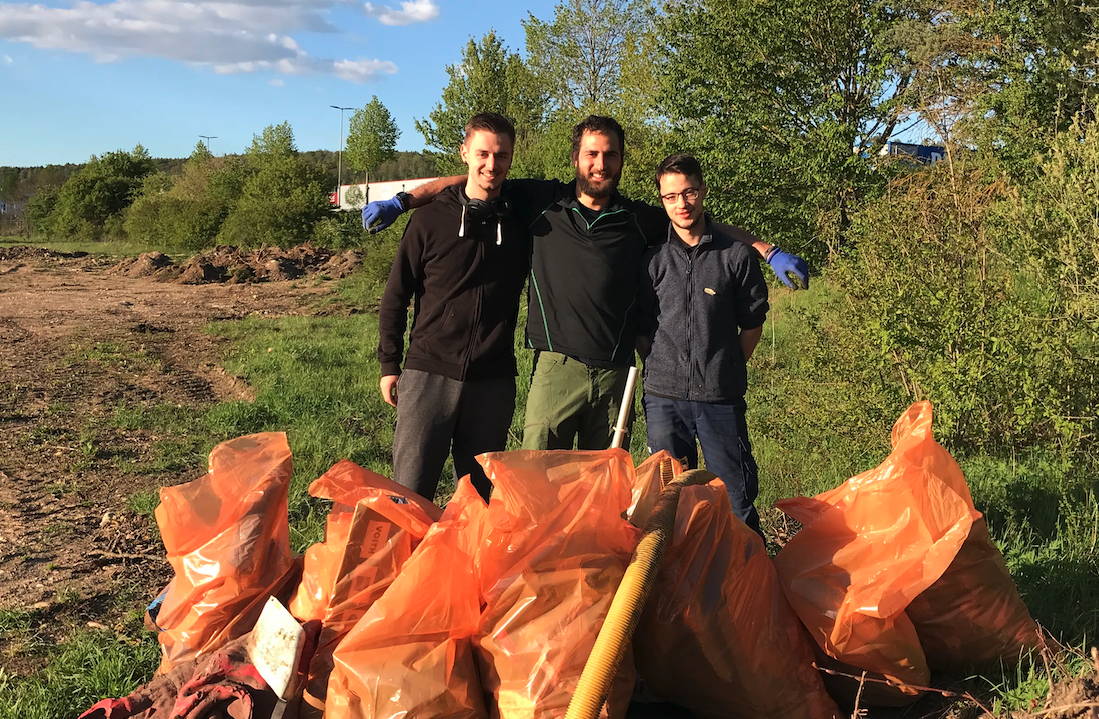 After pondering for a while, I came up with the idea of developing a product that everyone can use, which should be compostable and for whose purchase we guarantee in return that we will collect at least 1 kg of plastic waste.
I was in the last semester of my mechanical engineering studies in the summer of 2019 and with the support of DHBW Heidenheim, I was able to realize the idea in a student research projectwith two of my fellow students.
We visited trade fairs and spent days reading books about bioplastics. With the company Scheplast near Ulm we had found a super partner after a very short time, who were enthusiastic about our idea and supported us in the implementation.
In the end,6 months of development work went into the first prototype mobile phone cover from the 3D printer. Even back then, it was important to us not only to develop products, but also to put our vision of a clean world into practice. After the lecture we often collected plastic waste around Heidenheim ourselves. We parted ways, however, as my fellow students wanted to concentrate on their main activities, which is why I continued to work on my idea on my own from then on.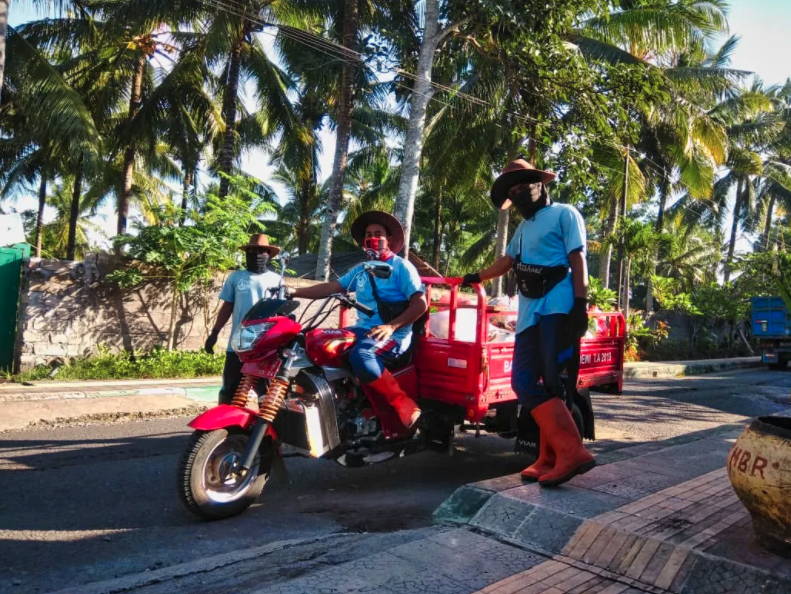 The plastic waste problem is everywhere in the world, so where to start? Another trip clarified this question, because in August 2019 it took me with my girlfriend to surf in Bali. I noticed in the first few days that the garbage problem here was a lot worse than in Sri Lanka. Mountains of garbage could be seen behind every house and spread by the wind across roads, fields and rice terraces.
We spent three nights in the small village of Medewi, in the west of the island. One evening after an exhausting surf session, we decided to explore the surroundings on our scooters. We drove through small alleys, always with the mystical smell of incense sticks in our noses, which is so typical on Bali. Past the many small house temples, we drove further and further into the hinterland.
At some point, we came across a small recycling station at the side of the road. In this way, fate brought me together with a local who had already organised several clean-ups in Bali. I talked to him about my vision and the spark quickly ignited. The journey of Oceanmata could begin a short time later, in beautiful Bali.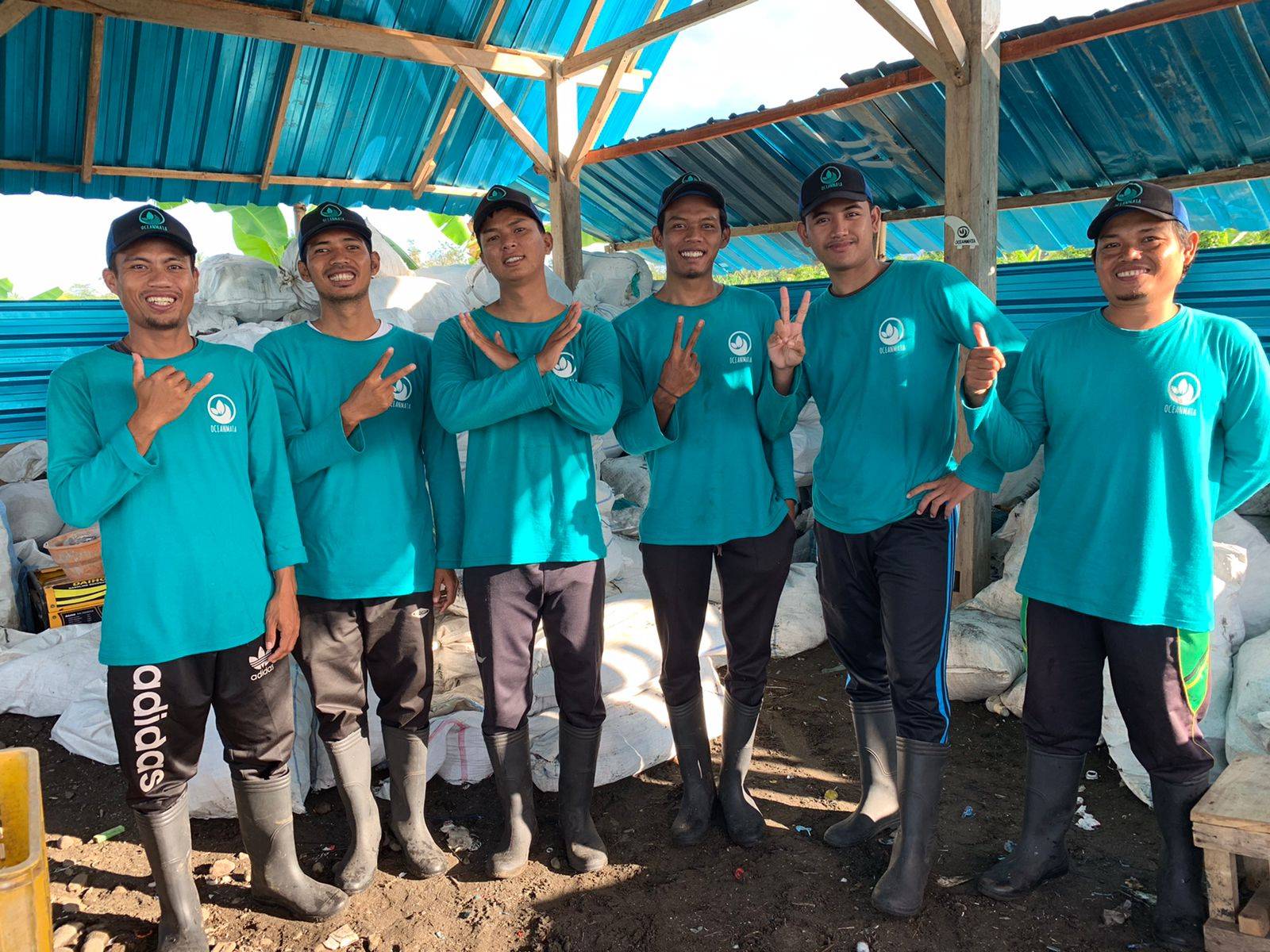 Bit by bit, Team Germany began to grow as well. The first in the Oceanmata family was our Ilse, who applied as a freelancer for the area of customer support and social media. It was an immediate fit and since then she has been looking after both areas with heart and soul. The second in the group was Fabian, whom I met in January 2020 at an online shop event and could finally inspire for our project. In March we started working together. In August, Natalie joined us, who actively supports Oceanmata in the area of blog & email marketing as a virtual assistant. The last of the bunch was finally Isabell, who has been helping Ilse in the area of customer support since October 2020 with her open and communicative nature.  
Since the beginning of Oceanmata, some time has passed and through our project and YOU as our customers and supporters, we have not only been able to offer some locals a secure job and an income, but also to properly dispose of and recycle a large amount of plastic waste. We are also constantly trying to develop and support other projects on the Indonesian island that are in urgent need of help.
All this is only possible with you ocean heroes out there who have exactly the same vision as us at Team Oceanmata - plastic-free oceans by 2050. 
Dream it - believe it - do it!