Strengthen employee and customer loyalty
with the sustainable company mobile phone case
incl. individual logo print

Sustainable cell phone cases for your business.
Customizable from 1 piece.
In the "war of talent," it's no longer just a matter of salary or vacation days. Employers must offer their most important resource more than just that.
High-quality work equipment can make all the difference and provides a WOW moment in onboarding.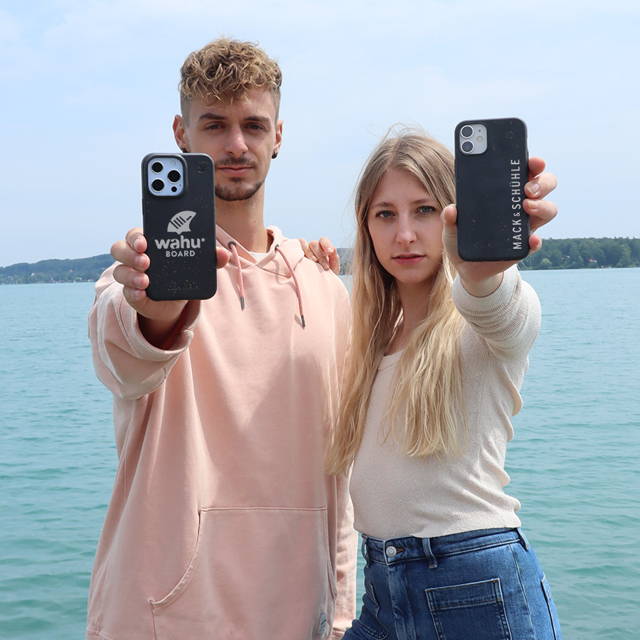 Showing appreciation is essential in today's world to give back to your team who give their best to your company every day.
Whether for an anniversary, an event or as a Christmas gift, Oceanmata products are a great choice throughout the year.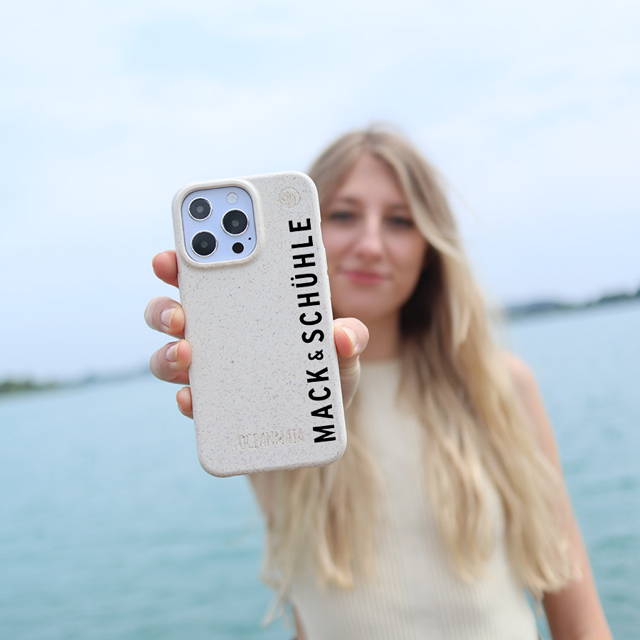 For sure, premium customer gifts like our biodegradable cell phone cases aren't for every business. But where a single customer creates high value, you'll be remembered for a long time with this unique gift. That's a promise!

We already have more than
179,385 KG of plastic fished out of the ocean